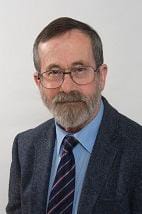 Location: Port Coquitlam, British Columbia, Canada
Phone: 604-239-0800
Fax: 604-942-4370
Hal has been practicing law since 1988, after graduating from University of British Columbia Law School.
His many years of practice have included civil litigation (estate, construction, insurance, personal injury, and family) as well as a broad range of wills, estates, real estate and commercial matters.
Currently, Hal's practice focuses primarily on matrimonial disputes, wills, estates (including contested estates), and general litigation.
Outside of law practice, Hal's interests revolve around a lifelong passion for bagpipes and pipe bands, and he is currently active as an instructor, adjudicator and ongoing student of the music.
Areas of Practice
Matrimonial Disputes
Wills
Estates (includes contested estates)
General Litigation
Civil Lawyer
Education
The University of British Columbia, Faculty of Law, Vancouver, British Columbia, Canada