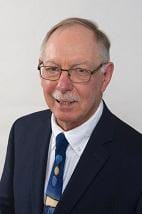 Location: Port Coquitlam, British Columbia, Canada
Phone: 604-239-0800
Fax: 604-942-4370
Norman Einarsson is a senior practitioner with many years' experience in estate work, business law, and related litigation. Specifically, he now concentrates his efforts in the following fields:
Estate planning, including wills, trusts, jointly held assets, powers of attorney and representation agreements.
Probate & Administration – guiding you through the court process in the event that you are named as an executor of a deceased person's will or, if no will, then a relative wishing to administer the estate.
Estate litigation, respecting disinherited spouses and children, contested wills, intestate succession, challenging trusts and applications to appoint a committee.
General corporate work with particular emphasis on reorganization for estate planning purposes.
He believes in the importance of reviewing your situation thoroughly from all perspectives, including your family and business, your personal financial situation, health concerns, etc., to arrive at the course of action which best suits your overall needs and protects your rights.
Areas of Practice
Estate Planning
Probate & Administration
Estate Litigation