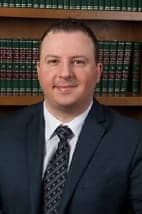 Location: Port Coquitlam, British Columbia, Canada
Phone: 604-239-0800
Fax: 604-942-4370
Yaro obtained his law degree from The Victoria University of Manchester, England, United Kingdom in 2005 and after practicing corporate law in Kyiv, Ukraine in 2006-2007 has returned to Canada, obtained his NCA Certificate of Qualification and was called to the bar of British Columbia in 2010.
Yaro practices in the areas of family law, real estate, and general civil lawsuits. He has experience in all areas of family law and is equally comfortable resolving disputes in court or settling them through negotiation or alternative dispute resolution.
Yaro is fluent in English, Ukrainian, Polish and Russian; he is dedicated to learning new languages. Yaro regularly volunteers at various local charitable organizations and events year-round. He holds several executive board and council positions. Yaro devotes time to Legal Pro Bono causes and organizes seminars and workshops on issues of legal significance. He enjoys outdoor activities, team sports, research reading, and collections.
Education and Bar Admission:
B.A.: Simon Fraser University, 2002
LL.B. (Hons.): The Victoria University of Manchester, 2005
Visiting-Professional/LL.M.*: Dalhousie University, 2008
FLSC: NCA Certificate of Qualification, 2009
Called to the Bar: British Columbia, February 2010
Professional Memberships:
Law Society of British Columbia, 2010
Canadian Bar Association – British Columbia Branch, 2008
Trial Lawyers Association of British Columbia, 2010
Vancouver Bar Association, 2010
New Westminster Bar Association, 2012
Surrey Bar Association, 2014
Canadian Bar Association – British Columbia Branch, Family Law sections (Vancouver and New Westminster), 2010