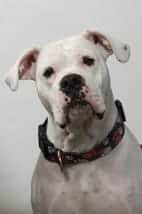 Sheba practices in the area of client relations. She brings a positive attitude to the office and considers it her personal mission to ensure that all clients are greeted with an enthusiastic smile and tail-wag.
She graduated, with honors, from Langley Rescue after a short career in a puppy mill.
Areas of practice:
95% client relations
5% naps
In her spare time, Sheba enjoys chasing squirrels, cuddling and going for long walks.