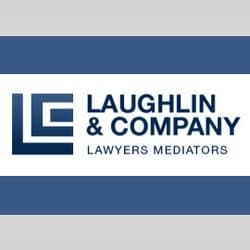 January is often reported to be the month when many British Columbia married couples decide it is time to go their separate ways. Some people avoid divorce talk during the holidays — especially couples who have minor children. Although most divorcing couples seek shared child custody, nobody wants their kids to remember all future holidays as the sad time when their parents got divorced.
During January, people planning a divorce will likely get all their financial matters in order, settle as many debts as possible, close shared credit cards and bank accounts and open personal accounts. Being fully informed about family finances by gathering all the financial information may ease the property division process. This month of preparation may be the time to discuss child-related matters.
Although running two households and subjecting kids to two sets of rules can be tough on parents, the best interests of the children are what matters most. A divorce will yield ex-spouses but never ex-children. As long as they are alive, regardless of how many subsequent marriages the parents enter, they will always be the parents of that child. To make the most of the situation, many divorced parents commit to cooperate and be flexible in post-divorce child-related issues.
A divorce can be as complicated as the parties choose to make it, and it is becoming more common for newly divorced couples in British Columbia to arrange divorce ceremonies to say their goodbyes and wish each other the best for the future. While these ceremonies have no connection to family laws, the legal navigation of a divorce can be challenging. For that reason, many people seek the support of a lawyer who is experienced in providing guidance through the complicated areas such as child custody, property division and more.
Source: CBC News British Columbia, "January is a popular time to get divorced, therapists say", Accessed on Jan. 20, 2017
Need a lawyer? Contact us now! 
Family Lawyers in Coquitlam, British Columbia
Laughlin & Company Lawyers Mediators
2755 Lougheed Hwy #710, Port Coquitlam, BC V3B 5Y9
(604) 945-4370
https://laughlinlaw.ca/wp-content/uploads/2017/10/logo.jpg
0
0
Laughlin Law
https://laughlinlaw.ca/wp-content/uploads/2017/10/logo.jpg
Laughlin Law
2017-01-25 22:43:15
2018-02-01 19:06:16
Child custody, property division and lately -- divorce ceremonies