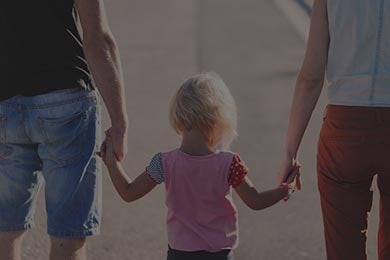 It is reported that approximately four in every 10 marriages in Canada, including in British Columbia, end in divorce. A recent symposium was held in another province to help professionals in various fields who often have to deal with divorcing couples. These include financial advisors, real estate agents, lawyers and more. One of the goals of the organizers was to create awareness of the advantages of divorce mediation compared to litigation.
One spokesperson said, in its simplest form the problem involves couples that spend time and money to go through contentious divorce litigation to determine at what time a child should be collected from school. Although there are divorces that involve complex financial portfolios that can only be handled through litigation, she said most other cases could be resolved through divorce mediation. The spokesperson said many people do not recognize the positive effect that mediation can have on a divorced family's future.
Litigation is always a confrontational process, and any other case — such as battling for recovery of damages after an accident — does not require the parties to have any post-litigation contact. In contrast, divorcing spouses will have divorce relationships for years following the divorce that can be jeopardized in court battles — especially if there are children involved. Divorce mediators are qualified to facilitate families and provide a non-adversarial platform where peaceful negotiation will be encouraged.
An experienced divorce lawyer in British Columbia can provide advice and guidance during divorce mediation. A divorce mediator may not provide either party with legal advice, but each spouse may have their respective legal representatives present during sessions. Lawyers can provide valuable input based on their experience with similar cases, and also ensure that the final settlement agreement complies with the applicable laws before it is presented to the court.
Source: edmontonjournal.com, "Divorce Symposium to boost alternatives to court process", Clare Clancy, Accessed on Feb. 18, 2017
Laughlin & Company Lawyers Mediators
2755 Lougheed Hwy #710, Port Coquitlam, BC V3B 5Y9
(604) 945-4370
https://laughlinlaw.ca/wp-content/uploads/2017/10/logo.jpg
0
0
Laughlin Law
https://laughlinlaw.ca/wp-content/uploads/2017/10/logo.jpg
Laughlin Law
2017-02-22 22:40:13
2018-02-01 19:02:52
Symposium promotes divorce mediation vs. litigation